Healthcare Waste Segregation Guide
Learn more about proper waste disposal with our free guide.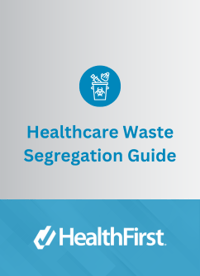 Healthcare Waste Segregation
Our guide will help you properly identify medical waste and segregate it into the proper containers for disposal. The information contained in this guide can help you abide by environmental safety standards and safeguard the general public from hazardous materials.
Types of Medical Waste
Blood Saturated and Visibly Contaminated Items
Sharps Waste
Pharmaceutical Waste
Universal Waste
Chemo Waste
Hazardous Waste
Complete our short form to get your free guide